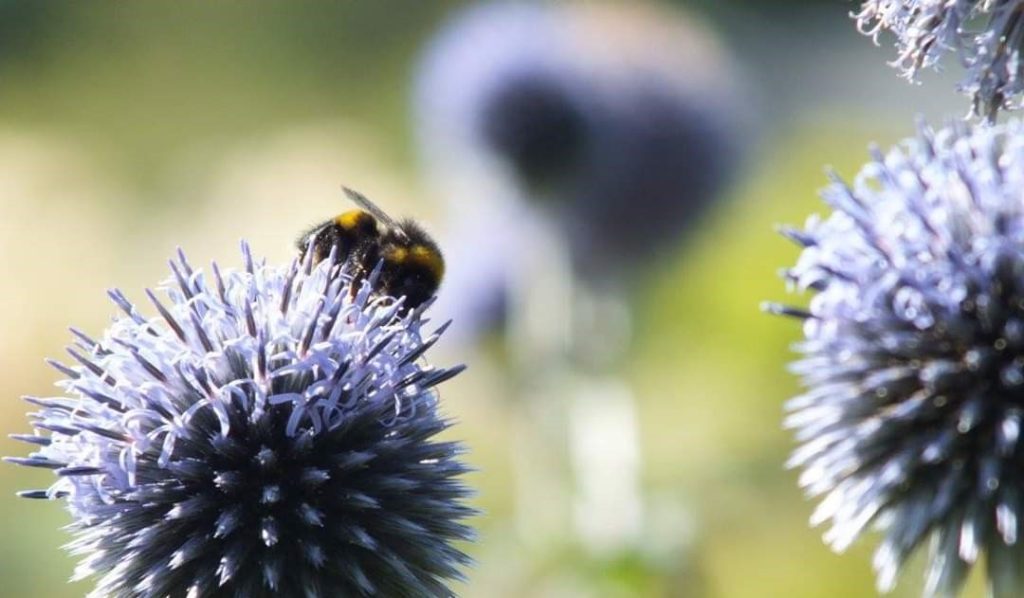 I love seeing the bees in my garden. During lockdown my family have been busy creating a new garden space and after a lot of hard work, it's nearly done! My aim is to encourage the wildlife but especially the bees. A third of British wild bees and hoverflies are in decline, according to a new study. If current trends continue, some species will be lost from Britain altogether. 
While some pollination is carried out by honeybees in hives, much of the pollination of food crops and wild plants is carried out by their wild relatives and other insects, especially hoverflies.  
I think of the bee going through their own pandemic now and if I can do something to help protect them – planting a bee friendly plant in my garden – this brings me joy.